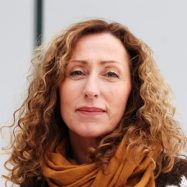 Pressebilder
Enhet: Seksjon for traumer, katastrofer og tvungen migrasjon - voksne og eldre
Vitenskapelige artikler og bokkapitler
Anker, E., Bendiksen, B., & Heir, T. (2018). Comorbid psychiatric disorders in a clinical sample of adults with ADHD, and associations with education, work and social characteristics: A cross-sectional study. BMJ Open, 8(e019700). doi:10.1136/bmjopen-2017-019700
Bendiksen, B., Svensson, E., Aase, H., Reichborn-Kjennerud, T., Friis, S., Myhre, A. M., & Zeiner, P. (2017). Co-Occurrence of ODD and CD in Preschool Children With Symptoms of ADHD. Journal of Attention Disorders, 21(9), 741-752. doi:10.1177/1087054714538655
Bendiksen, B., Aase, H., Diep, L. M., Svensson, E., Friis, S., & Zeiner, P. (2015). The Associations Between Pre- and Postnatal Maternal Symptoms of Distress and Preschooler's Symptoms of ADHD, Oppositional Defiant Disorder, Conduct Disorder, and Anxiety. Journal of Attention Disorders. doi:10.1177/1087054715616185
Bendiksen, B., Aase, H., Svensson, E., Friis, S., Myhre, A. M., Reichborn-Kjennerud, T., & Zeiner, P. (2014). Impairment in young preschool children with symptoms of attention-deficit/hyperactivity disorder and co-occurring oppositional defiant disorder and conduct disorder. Scandinavian Journal of Child and Adolescent Psychiatry and Psychology, 2(3), 95.
Andre publikasjoner
Bendiksen, B., Heir, T., Ziyada, M. M., Lien, I. L., Minteh, F., & Kuye, R. (2018 November). Trauma and Female Genital Cutting (FGC) in 12-year-old Gambian Girls. Paper presented at ISTSS 34 th annual meeting, Washington DC.
Bendiksen, B., Zeiner, P., Aase, H., Svensson, E., & Myhre, A. M. (2011 September). Impairment in Preschoolers with Symptoms of Attention Deficit Hyperactivity Disorder and Anxiety. Paper presented at Internasjonal forskerkonferanse, Budapest.