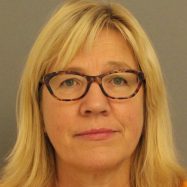 Unit: Section for Violence and trauma - adults and elderly
Other publications
Bækkelund, H., Bergerud-Wichstrøm, M., Mørck, A. B., Endsjø, M., & Aareskjold, J. (2017). Implementering av kunnskapsbasert behandling av PTSD hos voksne i klinikk: Oppsummering av pilotprosjekt. Oslo: Nasjonalt kunnskapssenter om vold og traumatisk stress.
Mørck, A. B., & Skjørten, K. (2017 September). Violence in Close relationships. A Research programme. Paper presented at II ECDV Conference, Porto.
Bergman, S. H., & Mørch, A. B. (2016 May). Impact of activities reducig gender-based violence and improving the quality of services for victims of domestic violence: NKVTS' Collaboration With Estonian partners. Paper presented at Final Conference: Impact of Norway Grants and bilateral relations tackling gender-based violence in Estonis, Tallinn.