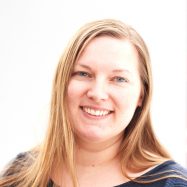 Enhet: Seksjon for implementering og behandlingsforskning
Kompetanseområder
– Rusavhengighet og utført kriminalitet
– Rusavhengighet og utsatthet for vold og annen kriminalitet
– Kognitiv nevropsykologi
– Trinnvis TF-CBT
Vitenskapelige artikler og bokkapitler
Abel, E. K. F., Skjærvø, I., Ravndal, E., Clausen, T., & Bramness, J. G. (2018). Perceived Self-Control is Related to Mental Distress in Patients Entering Substance Use Disorder Treatment. Substance Use & Misuse, 53(9), 1454-1462. doi:10.1080/10826084.2017.1413114
Skjærvø, I., Clausen, T., Skurtveit, S., Abel, E. K. F., & Bukten, A. (2018). Similarities and Differences in Victimization Risk Factors for Nonoffending and Offending Substance Users. Victims & Offenders, 13(4), 526-541. doi:10.1080/15564886.2017.1383332
Skjærvø, I., Skurtveit, S., Clausen, T., & Bukten, A. (2017). Substance use pattern, self-control and social network are associated with crime in a substance-using population. Drug and Alcohol Review, 36(2), 245-252. doi:10.1111/dar.12406
Jørgensen, K. N., Skjærvø, I., Mørch-Johnsen, L., Haukvik, U. K. H., Lange, E., Melle, I., . . . Agartz, I. et al. (2015). Cigarette smoking is associated with thinner cingulate and insular cortices in patients with severe mental illness. Journal of Psychiatry & Neuroscience, 40(4), 241-249. doi:10.1503/jpn.140163
Bøker og doktorgradsavhandlinger
Skjærvø, I. (2018). Substance use and crime – Characteristics of victim and offender roles in a longitudinal study of patients entering substance use treatment. Universitetet i Oslo. (Doktorgradsavhandling).
Andre publikasjoner
Skjærvø, I. (2015 October). Correlates of criminal behavior in substance users. Results from NorCOMT: a national cohort study. Paper presented at ISAM Dundee 2015, Dundee, Skottland.
Jørgensen, K. N., Skjærvø, I., Mørch-Johnsen, L., Haukvik, U. K. H., Lange, E., Melle, I., . . . Agartz, I. et al. (2014). Poster #T107 Cigarette smoking is associated with reduced cingulate and insular thickness among patients with psychosis and bipolar spectrum disorders. Schizophrenia Research, 153(1), S327. doi:10.1016/S0920-9964(14)70924-7
Skjærvø, I. (2010). Attentional bias towards supraliminal and subliminal smoking cues in smokers: Effects of cognitive load on attentional bias. Universitetet i Oslo. (Mastergradsoppgave).