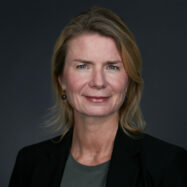 Press Photos
Cand. Psychol. / Project assistant
Unit: Section for Implementation and treatment research
Scientific articles and chapters
Egeland, K. M., Skar, A. M. S., Endsjø, M., Laukvik, E. H., Bækkelund, H., Babaii, A., Granly, L. B., Granly, L., Husebø, G. K., Borge, R. H., Ehrhart, M. G., Sklar, M., Brown, C. H., & Aarons, G. A. (2019). Testing the leadership and organizational change for implementaion (LOCI) intervention in Norwegian mental health clinics: a stepped-wedge cluster randomized design study protocol. Implementation Science, 14(28). doi:10.1186/s13012-019-0873-7
Reports
Egeland, K. M., Skar, A. M. S., Babaii, A., Borge, R. H., Braathu, N., Bækkelund, H., Endsjø, M., Granly, L., Hansen, K. S., Husebø, G. K., & Peters, N. (2022). Implementering av traumebehandling i spesialisthelsetjenesten: En nasjonal implementering av behandling av posttraumatisk stresslidelse (PTSD) for barn og voksne. Nasjonalt kunnskapssenter om vold og traumatisk stress. (Rapport Nr 1 2022).
Other publications
Fagermoen, E. M., Granly, L., & Husebø, G. K. (2017 June). Trauma-Focused Cognitive-Behavioral Therapy (TF-CBT) and Complex Trauma. Paper presented at The 15th European Society for Traumatic Stress Studies Conference (ESTSS).
Fagermoen, E. M., Østensjø, T., Skagemo, C. U., Moen, G. M., & Husebø, G. K. (2017). Traumefokusert kognitiv atferdsterapi og komplekse traumer. Tidsskrift for Norsk Psykologforening, 54(10), 978-989.